Hallo miteinander,
hat hier schon jemand mal die SC114 Z80 Platine von Steve Cousins in Betrieb genommen?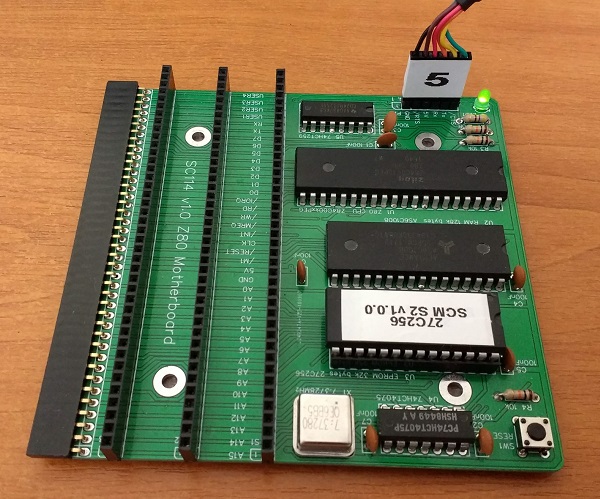 SC114 – Z80 Motherboard (RC2014)
SC114 is a Z80 single board computer, in a motherboard format, with RC2014 compatible expansion slots. It is easy to build and low cost, making it a great…
smallcomputercentral.com
Ich habe bis auf die Busverbinder alles gelötet, nach Anleitung getestet und angesteckt.
Ich bekomme die Meldung des Monitors, kann aber über das Terminalprogramm nichts eingeben.
Wo fange ich am besten zu suchen an?
Danke und Gruß
Robert